LUXURY BESPOKE VILLAS, AVAILABLE FREEHOLD FOR FOREIGNERS!
EXHALE is an award winning design firm. Every home we design is a unique, one-of-a-kind masterpiece, customised for each and every client. We have invested heavily in Nusajaya with a full-service office capable of providing a turnkey service for sourcing your land, custom designing your villa, and managing the project through to completion. Please read on for more details!
A ONE-OF-A-KIND DREAM HOME CUSTOM DESIGNED JUST FOR YOU AND YOUR FAMILY
JUST MINUTES FROM THE BEST INternational PREP SCHOOLS IN ALL OF ASIA
EASY COMMUTE INTO SINGAPORE FOR BUSINESS OR PLEASURE
Our premium class villas in Nusajaya are as little as 5-10% of the cost of comparable properties in Singapore, and provide significant higher quality and value for money over mass-produced developer homes. Join our many international clients who are now living a luxury lifestyle which includes both their dream home and dream school, all on Singapore's doorstep.
Please see the gallery below (click to the left and right to navigate) for a sample of existing completed villas. More EXHALE projects may be viewed in our PROJECTS section. Please also view client testimonials in our TESTIMONIALS section.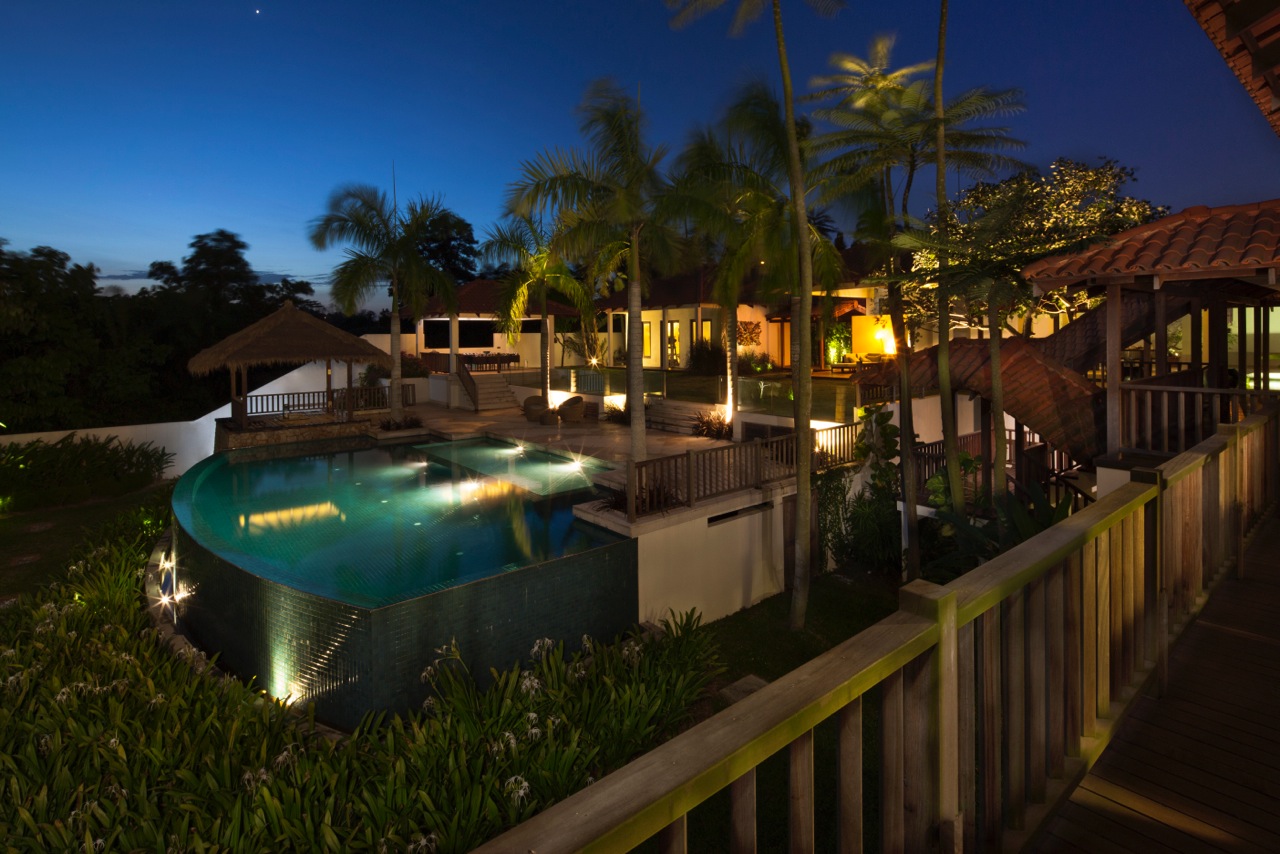 The LIFESTYLE Opportunity and attraction of Nusajaya
Nusajaya provides a very special and unique lifestyle and investment opportunity to those who live, do business, invest or even holiday, in Singapore. Singapore is a very small country, with limited land and increasing population. Choices for homes on the island state are few and incredibly costly, with freehold land becoming exceedingly hard to come by. Growing families have not had the opportunity they have in virtually every other major urban centre in the world - the opportunity to move to a quieter more peaceful suburb neighbourhood within easy commuting distance to the downtown core, to purchase land and build a home. Nusajaya has become that opportunity for Singapore residents.
To Learn more about Nusajaya, please visit our NUSAJAYA section.
HOW DOES IT WORK?
Foreigners are currently able to purchase large plots (from 10,000 sqft – 50,000+ sqft in size) of Freehold residential land in NUSAJAYA in safe, gated and guarded international communities, minutes from the TUAS link to Singapore. EXHALE have been providing a turnkey villa design service to our clients in Nusajaya for over 8 years. Here's how it works:
EXHALE sources land suitable for your requirements

With many years of experience in Nusajaya, our staff probably have the most extensive network of agents and land owners in the area, providing our clients with the widest selection of available plots. In addition to the local knowledge provided by our partner Real Estate Agents, our team adds additional value by analysing both the engineering and architecture implications of each plot, as it relates to the preferred design, to help our clients make intelligent choices.
Please read an article written by our CEO, on Why NOW is the Best Time to Purchase Freehold Bungalow Land in Iskandar
Please read this article for tips on selecting the right plot for you.

EXHALE can introduce you to bankers for financing, and lawyers for purchasing.

Financing is available for qualified buyers. From our past experience, most of our clients are unfamiliar with the financial and legal aspects of purchasing land and building a villa in Malaysia. We are able to connect our clients with the relevant professionals, and provide design documentation as required during the loan application and property purchase processes.

EXHALE works closely with you to design the villa of your dreams

Please have a look here for Important Reasons to Consider a Custom-Designed Home.
Our team at EXHALE has a mix of International award winning designers coupled with a strong local team with over a decade of experience working with local authorities for permit approvals. Together, we provide design excellence and international standards for project management and quality control in the high-end lifestyle property market.
Past EXHALE projects may be viewed in our PROJECTS section.
Please also view client testimonials in our TESTIMONIALS section.

EXHALE manages the competitive tender process, using our pre-approved list of General Contractors.
EXHALE awards the project to your preferred General Contractor, and manages the entire Project until completion.
You move into your dream home. Life is good.
Interested parties please contact DAVID for more detail at:
DAVID@exhalegroup.com
+65 9170 9325
+60 12 754 9325